Welcome to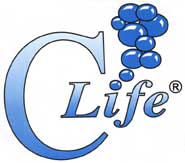 C-Life Dive School for all your Scuba needs and
Heartbeat-First Aid Centre #23120 for all your basic and workplace First Aid training.
NEWS - We have just bought (March 2013) replacement brand New Oceanic Atomic Hydred BCD/Wings with intergrated weights, Oceanic HD400s Drysuits and Uggi Undersuits.
---
Serena started her diving career back in 1991 and became a professional in 1993 with SSI, and PADI, then in 1996 C-Life was founded. Serena has taught many PADI courses since then and is currently developing our Kids Courses, Technical Diver Courses, Corporate events, Heartbeat First Aid Centre, and Commercial Diver Projects. While working for C-Life, Serena has studied with The Open University and gained a Bachelor of Science degree - BSc (Open) in 2008. And lead many expeditions with C-Life and dived worldwide. Such Expeditions included Ireland, Scotland, Scapa Flow, Wales, England, France, Norway, Malta, Gozo, Menorca, Italy, Cuba, Belize, Tobago, The Florida Keys, Florida Fort Lauderdale, South Africa, Red Sea (Northern & Southern), Maldives, Thailand, Micronesa, Chuuk Lagoon, Palau, Sipadan & Mabul in Borneo, South China Seas, Wakatobi in Indonesia, and Cocos Island in Costa Rica.
All our courses (requiring dives) include materials, full Drysuit and scuba equipment plus a FREE Drysuit Pool Orientation Session.
We are very proud to offer you such a luxurious comprehensive service.

WITH NO HIDDEN COSTS.