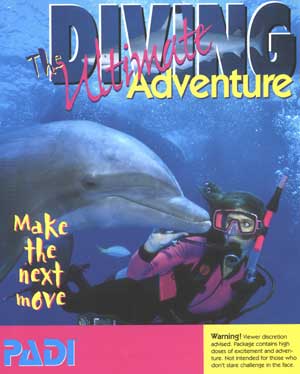 Weekend course - Day 1 Holborough and Day 2 Chepstow Lake, Gildy or Stoney or in the sea from Dover
Exploration, Excitement, Experiences.
They're what the PADI Advanced Open Water Diver course is all about. And no, you don't have to be "advanced" to take it – it's designed so you can go straight into it after the PADI Open Water Diver Course. The Advanced Open Water Diver course helps you increase your confidence and build your scuba skills so you can become more comfortable in the water. This is a great way to get more dives under your belt while continuing to learn under the supervision of your PADI instructor. This course builds on what you've learned and develops new capabilities by introducing you to new activities and new ways to have fun scuba diving.
Move up and experience real adventure with the PADI Advanced Open Water Diver course. As you step beyond the PADI Open Water Diver level, you make five dives and have the opportunity to try some of diving's most rewarding and useful specialty activities, such as deep diving, digital underwater photography, wreck diving and much more. These skills make diving much more than underwater sightseeing. Plus, the Advanced Open Water Diver course takes you one step closer to Master Scuba Diver – the ultimate non professional certification in recreational diving.
With your PADI Instructor you complete the deep and underwater navigation Adventure Dives. These dives boost your confidence as you build these foundational skills. Then, you choose three additional dives from more than 15 Adventure Dives to complete your course. You can go diving at night, check out the local wrecks in the area or even fly through the ocean on a diver propulsion vehicle – all during your PADI Advanced Open Water Diver course.
This is the time to learn more about the different types of diving and environments available to you, in an informal atmosphere.
The course consists of two core dives;
Navigation dive
Deep Dive
and three elective dives usually
Peak Performance Buoyancy
Drysuit or Search & Recovery
Wreck.
The dives have been chosen by C-Life to be the most suitable for UK diving. But some dives can be swapped with any of the list below.
All of these dives can be credited towards a Speciality course. Materials included: Adventure in Diving Manual crewpack and certification. All Dry Suit and Scuba equipment included if Drysuit Diver Certified or alternatively add £60 and book the Drysuit Specialty Course and save £50.
Must be a PADI Open Water Diver (or qualifying certification from another training organization) and 15 years old (12 for Junior Advanced Open Water Diver)
Number of dives: Five dives
Adventure Dive options include altitude diving, AWARE-fish identification, boat diving, deep diving, diver propulsion vehicle use, drift diving, dry suit diving, multilevel and computer diving, night diving, peak performance buoyancy, search and recovery, underwater nature study, underwater navigation, underwater photography, underwater videography, wreck diving, and Enriched Air Diving.
Each Adventure Dive in the PADI Advanced Open Water Diver course may credit toward the first dive of the corresponding PADI Specialty Diver course
Materials: Adventures in Diving Crew-Pak, Adventures in Diving manual and video and logbook

Prerequisite - 12yrs or above (Junior Adv Open Water), with PADI Open Water Diver certification or equivalent.

Dates 2012
March onwards and on demand.
Cost
£275 or £580 for Open + Advanced.
Advanced & Drysuit Specialty Course @£365 (SRP £385)
Advanced & Enriched Specialty Course @£365 (SRP £385)
Advanced & Drysuit & EanX Courses @£445 (SRP £495)
(Dives can be conducted over 2 consecutive days or split)

Map/Directions to Holborough Lake - Kent




Stoney Cove- Leicestershire




Map/Directions to Gildenborough (Dive In) Lake - Peterborough

Map/Directions to NDAC Chepstow Lake - Wales

We can also arrange weekends for pleasure diving and specialty courses.
Also additional dates for private groups, at NO extra charge.